On Thursday, President Rodrigo Duterte declared August 12, 2019 as a regular holiday. This is in observance of the Eid al-Adha or the Muslim Feast of Sacrifice.
Eid al-Adha in accordance with Republic Act 9849 being "one of the two greatest feast of Islam shall be observed as a regular holiday. This was proclaimed by the President on Proclamation 789.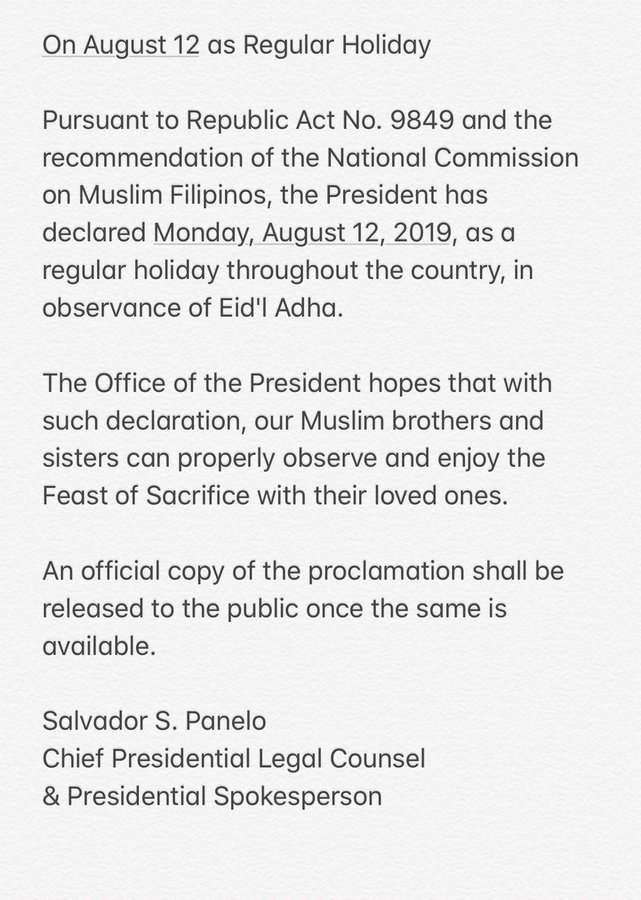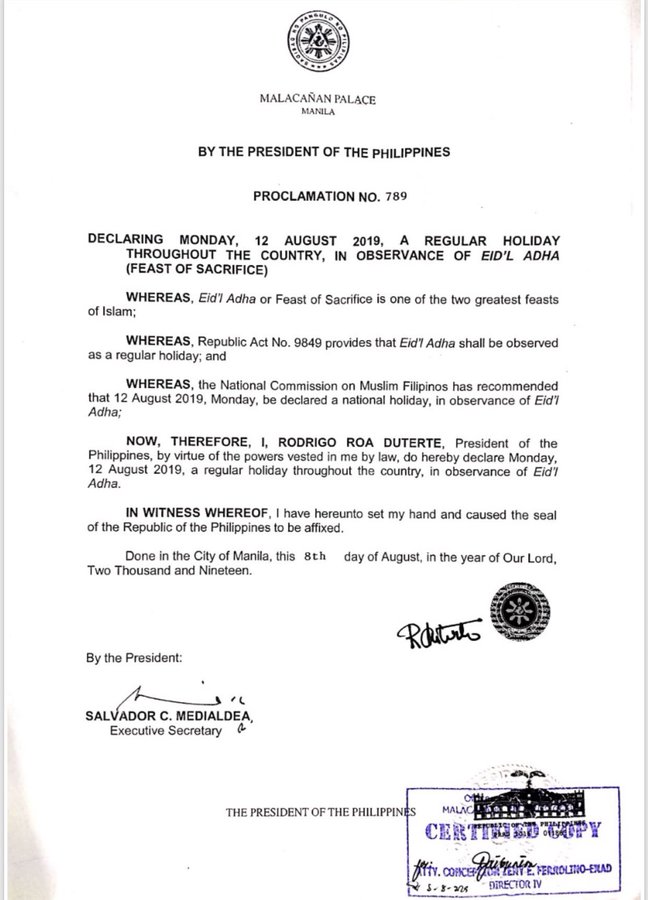 In line with this, schools and offices go on holiday on Monday, August 12, 2019. Let us all make this #walangpasokAugust122019 be productive day at home.