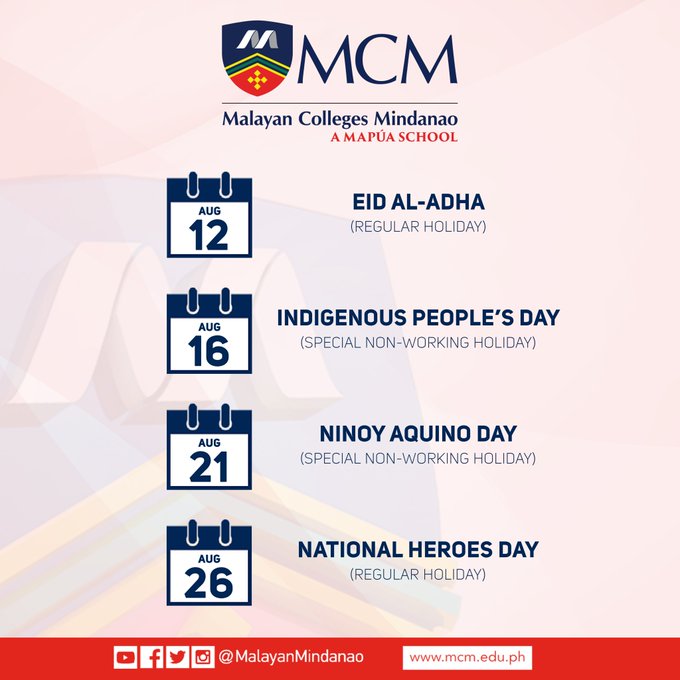 August is a holiday-packed month for the year 2019. There are four holidays in August which is an advantage to plan ahead of time if you are planning for long weekend.
Both Eid Al Adha and National Heroes Day are declared Regular Holiday which means that employees are on break or no need to go to work but will receive full compensation for that day. This year is lucky one because August 12 and August 26 both fall on a Monday making our weekend longer. Three day weekend is a good time to make out of town travels with the whole family.
On the other hand, Special Non-Working holiday means that the workforce of the employee will no receive any compensation unless there is a policy in the company saying that employees would still be paid on a Special Non-Working holiday. In short, this is a no-work, no-pay holiday if the employer does not implement a regulation that employees will be paid even on a special non-working holiday.
With this, let us all check with our Human Resource department to see what they have in store for you that has something to do with Special Non-Working holiday. Remember to check you payslip as well.